Creating a World for All Ages: UNOPS empowers youths in cyclone-prone communities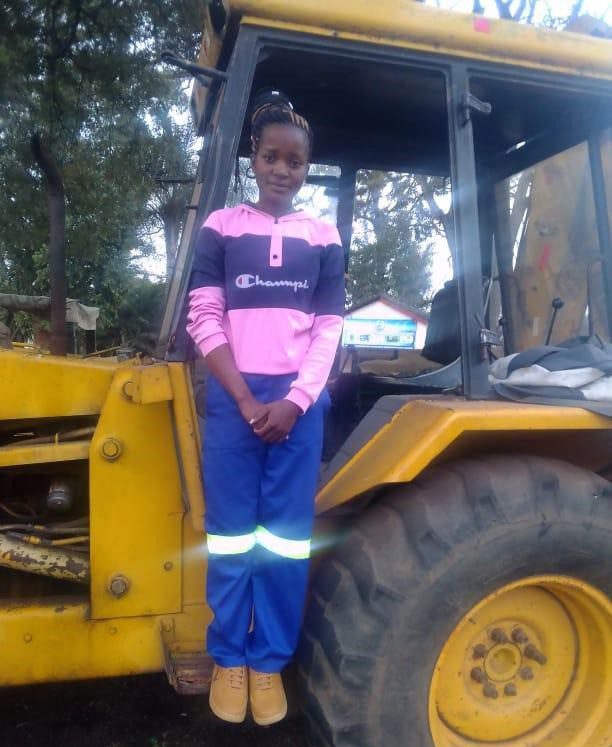 The achievement of SDGs and resilience building of vulnerable communities cannot be attained without inclusivity across generations. In keeping with this thrust to "leave no one behind", UNOPS has ensured social inclusion of young people in the ZIRP infrastructure rehabilitation projects. This is enforced through recruitment policy and monitored through ESS assessments.
Recruitment policy for project sites have a mandatory beneficiary selection criteria for young adults and women.
Tabitha Msindo, a 22-year old single mother, is among 132 workers recruited in the rehabilitation of Nyamusundu access road. With the money she earns from road rehabilitation, she is now able to fend for herself and her daughter. "I am now able to send my daughter to school," she said.
"This project has changed my life, but I don't want to suffer again when it ends", Tabitha explained". This motivated her to use her income to train as an Operator for earth-moving equipment so that she acquires employable skills. Tabitha passed the theory component of the training by 98%, after which she underwent one week practical training operating a Front-End-Loader- an engineering vehicle used to pick up and move large quantities of sand, dirt and other materials at construction sites.
"Most of the engineers on the project are women. Even the drivers are women and they are doing a good job. This gave me confidence that I too can do it," she exclaimed. Operation of heavy equipment is generally a male-dominated profession.
At the training centre, Tabitha was the youngest in the class. It did not help that she has a small stature and was constantly asked about her age.
"There are not a lot of income opportunities for the youth in the remote communities that ZIRP is working in. As such, we try to include them in rehabilitation works so that the skills we train them can empower them," the community mobiliser Felida Nkhoma explains.
Among the 132 workers recruited by UNOPS to work on Nyamusundu road, 28 of the workers are young adults. They work on 15-days shifts. Before the commencement of each shift, a toolbox talk is held on Health, Safety, Social and Environmental (HSSE) management, including GBV surveillance and support, prevention of Sexual Exploitation and Abuse (PSEA) and Child Protection.